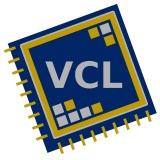 Getting Started in the VCL Lab
This page lists tasks needed to get setup in the VCL group.



1. Get added to the VCL netgroup (allow logins to VCL machines etc.)
Dr. Baas will update group file: /afs/ece/labs/vcl/admin/users

and send the following email to IT support: I have added a new user, please update the VCL netgroups.
2. Keeping in touch
Get added to vcl@ucdavis.edu email list. Dr. Baas will add you using this link.

ManageSubscribers > Add a user > Add > then after address has been added, click on the email address in the main table and add their name there.

Email your mobile phone number to Dr. Baas.
3. Get access codes to the labs
Fill out the online form available either of two ways: 1) https://www.ece.ucdavis.edu → ECE Key/Access Code Request Form (which is located in the Quick Links section), or 2) https://blueform.ece.ucdavis.edu.

Once a form is submitted, the PI listed on the form will be contacted via email for approval to issue the key and/or access code. After the PI approval is received, the student/visitor/etc. will receive an email when the key is ready for pick-up in the ECE main office and/or an access code will be emailed to him/her.
4. Set up your ~/.cshrc file
Inside of your home directory of your ECE account, check if your
~/.cshrc file exists. If not, get a copy of someone else's .cshrc file and edit it.


Add the following lines to your .cshrc file:
setenv PPD_PATH path_to_your_copy
source /net/pizza/tools/bin/DOT.cshrc
set CVSROOT /net/pizza/vcl/ppd_cvs

path_to_your_copy needs to be replaced with the location where you will store your copy of the checked out CVS tree.
Ex: setenv PPD_PATH /net/pepper/tmp2/username
5. Add Synopsis to your .software file
Add the following line to your ~/.software file (create the file if needed):
synopsys2004
6. Set default unix group to "vcl" (so file group ownership is correct)
Send an email to support@ece.ucdavis.edu and request that they set your primary unix group to "vcl".

Only if it would be very convenient to have your default group set immediately, you may want to do the following steps and then undo them after support makes the change.
Add the following line to your ~/.login file (create the file if needed): newgrp vcl
Logout and log back in. Check your primary group by typing 'groups' and press Enter. The default group is the first one listed.

Once support adds you to the primary unix group "vcl", remove the "newgrp vcl" line from your .login file.
While "newgrp vcl" is in your .login file, each time you login, two shell instances will be spawned.
Thereby requiring you to exit twice before you are fully logged out.

Here is another method suggested by ECE Support, April 2018.
If, for whatever reason, you find it would be convenient to use a different unix group during your studies temporarily, the 'newgrp $GROUPNAME' command will open up a new shell with $GROUPNAME as your active group. This may be useful, for instance, when doing work for a course where the vcl group having ownership of files you create does not seem appropriate. You can list all the groups you are a part of on a given machine with the 'groups' command - your currently-set primary group will be the first listed.
7. Add the Matlab path to your .login file
Add the following to your ~/.login file:
if ( ! $?MATLABPATH ) then
setenv MATLABPATH ":/net/pizza/vcl/matlab/"
else
setenv MATLABPATH $MATLABPATH":/net/pizza/vcl/matlab/"
endif

8. Picture for the main VCL web page
Get someone to take a friendly smiling picture of you against a light-colored background, probably without a flash. Guys: A professional-looking collared buttoned-up dress shirt, dress jacket optional, no tie needed. Gals: Something of equivalent dressiness. See google images "business casual" or "professional attire" for ideas.

Only if it looks better: Balance the colors (gimp: Colors > Levels... > Auto)
Crop a high resolution picture on the left and right sides just a little beyond the corner of the shoulder (gimp: Tools > Transform tools > Crop)
Resize or Scale photo (with aspect ratio locked) so it has a width of 108 pixels (gimp: Image > Scale image... > Width)
Crop to 144 pixels high (with aspect ratio unlocked) with a small border above head (gimp: Image > Canvas size... > Height)
Save as jpeg (gimp: File > Export as... > name.jpg)
9. Setup a google calendar
Keep your schedule on a google calendar showing all days Mon-Fri away from research and share it with bbaas@ucdavis.edu and bevanb.AT.gmail.com. Please use two calendars if you would like to put a lot of non-work-related information on your calendar.
10. EEC 290C and EEC 299
As a rule, always sign up for EEC 290C. EEC 290C = Graduate Research Group Conference in Electrical and Computer Engineering. This class gives students credit, in units, for the time spent advising and in group meetings.

Sign up for as many units of EEC 299 as you like keeping in mind that you should spend approximately 3 hours per week on research per 299 unit.
11. Check out a git tree (KiloCore and other things)
Ph.D. and MS students: talk to Shifu or whoever is the current git repository admin and ask them to add you.

Undergrad students: to keep the config cleaner, you will be added when needed.

Instructions on working with the repository: see a current student.
12. Optional: Check out an SVN tree (AsAP2 I think)
To check out the asap2 svn tree:
svnco

To update the asap2 svn tree:
svn update

To add files into the asap2 svn tree:
svn add PATH
svn commit

For more information regarding SVN, refer to the Basic SVN Commands

13. Optional: Check out a CVS tree (AsAP1 I think)
To check out the entire ppd "module" (aka directory):
Go to your path_to_your_copy directory (From step II) and execute the command:
cvs checkout ppd

This will create a dir named "ppd" which is the top level of the cvs tree.


For more information regarding CVS, refer to the CVS Help File

14. Optional: Add AsAP-ASM syntax highlighting to your nedit.rc file (less important in 2013)
Run "nedit -import /net/pizza/tools/bin/DOT.nedit"

Click "Preferences" -> "Save Defaults" -> "OK"

Restart nedit by running "nedit"

15. Read some of our introductory papers
The best papers to read will depend on your own project direction, but these papers will be informative for all new students (read in the order listed):
16. Later: Obtain access to VCL web space on web file server
Our web server is now vcl and the web files are on a different file server.
---
VCL | ECE Dept. | UC Davis Last update: October 8, 2018